Partial dentures consist of replacement teeth...
Partial dentures consist of replacement teeth attached to pink- or gum-coloured acrylic bases. A set of partial dentures may include a metal framework and clasps that attach/retain to your existing teeth. In some cases, partial dentures require extra retention assistance. In these cases, a dentist can install precision attachments or implants or crown an existing tooth to assist the process. If necessary, The Denture Center will collaborate with your dentist to provide you with your choice of the best possible options.
Types of Partial Dentures
Several types of partial dentures are available. Your denturist, in consultation with your dentist, will help determine your best options, considering fit, aesthetics, comfort, and the ease of adding additional teeth over time, if required.
Cast Partial (Chromium Cobalt Frame)
Cast partial dentures are the simplest and most appropriate prosthesis for restoring missing teeth. Cast partial dentures are durable and rigid, and they allow your denturist to easily add more teeth in the future. As such, they are ideal for anyone who knows they will have to add more fabricated teeth soon. 
Cast partial dentures are cost-effective and practical. A chromium cobalt frame holds your new fabricated teeth in place while metal clasps fit over your remaining natural teeth to hold the entire device in place.
Like any dentures, cast partial dentures will help you chew food and restore your full smile.  
Cast Partial (Chromium Cobalt Frame)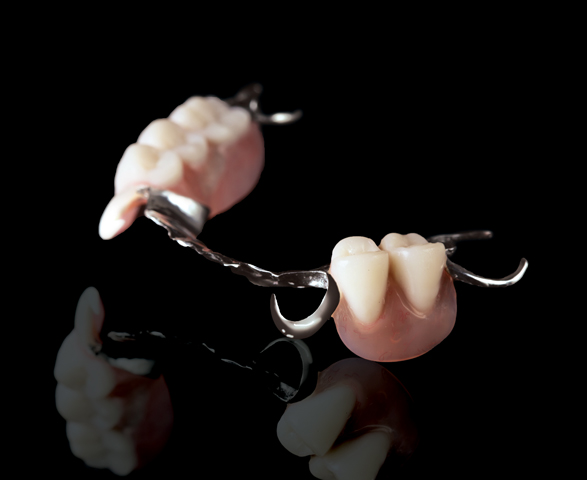 Flexible (Non-metal Valplast)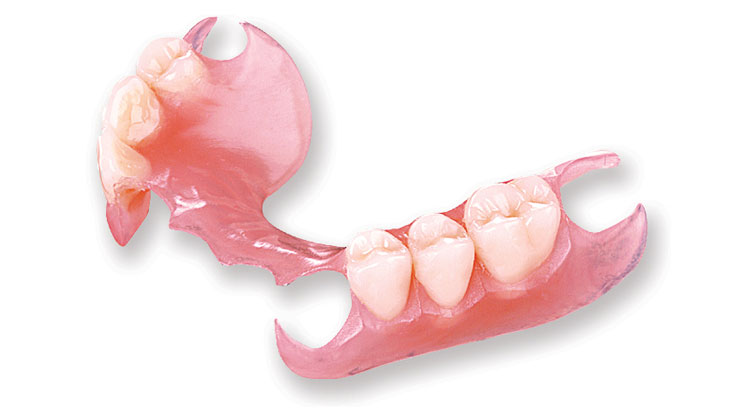 Flexible (Non-Metal Valplast)
Instead of the metal frame and clasps used in traditional partial dentures, flexible partial dentures are made with a thermoplastic material designed to look just like natural gum tissue. This material produces the most natural-looking and aesthetically consistent results possible, making flexible partial dentures ideal for anyone who wants a natural-looking replacement for their missing teeth without metal showing. 
This option is best suited for patients that have otherwise healthy dentition, as adding teeth and making adjustments to the thermoplastic material are more difficult than with other partial denture materials.
Hybrid Cast (Metal and Valplast)
Hybrid cast partial dentures use the same natural-looking thermoplastic material of our flexible dentures and the same clasps and chromium cobalt frame of our cast partial dentures. This combination creates a more durable denture without obviously visible metal hooks or wires. Compared to flexible dentures, hybrid cast partial dentures allow for teeth to be added easily in the future. 
Hybrid cast dentures are a great solution for someone who desires a natural look but requires superior durability and/or the option to add more teeth later. 
Hybrid Cast (Metal & Valplast)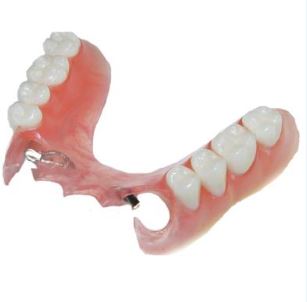 Acrylic (Precision Injection Acrylic)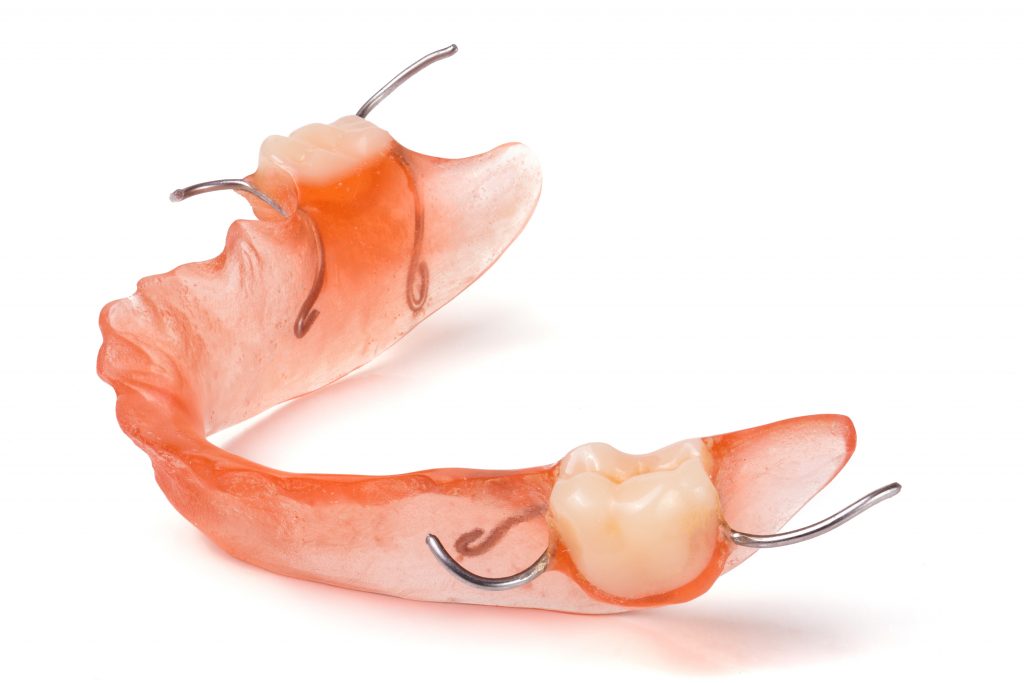 Acrylic (Precision Injection Acrylic)
Acrylic partial dentures are made using an injected acrylic resin. They uses metal hooks and clasps to stay in place without the use of a metal frame. 
These partial dentures are commonly used as temporary or transitional dentures, including immediately after an extraction to replace missing teeth while a permanent denture is being fabricated.