Some people find that wearing unsecured dentures can be painful, inconvenient and awkward. Such dentures make it difficult to chew a variety of foods, which can get in the way of eating many of the foods they once enjoyed. Wearing unsecured dentures may also affect speech and the look of the jawline.
A variety of modern implant-based tooth replacement solutions are available. Any of these solutions can dramatically improve general quality of life by enabling proper chewing and speaking, increasing comfort and self-confidence.
Missing teeth can lead to bone loss, causing the jawbone to shrink. This is because the bone is no longer stimulated by chewing food – something that happens routinely when we use our natural teeth. A shrinking jawbone leads to physical changes in the face. It can also cause dentures to lose their fit, causing them to slip or even become painful.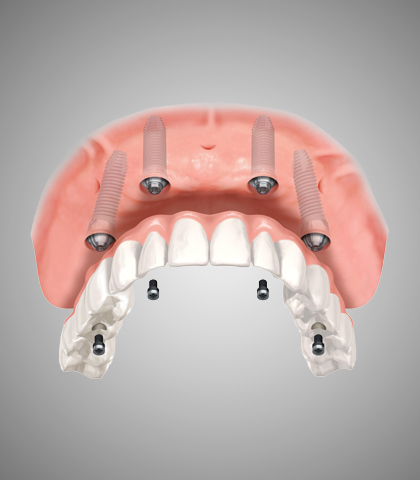 Fixed Implants
(All on 4-6)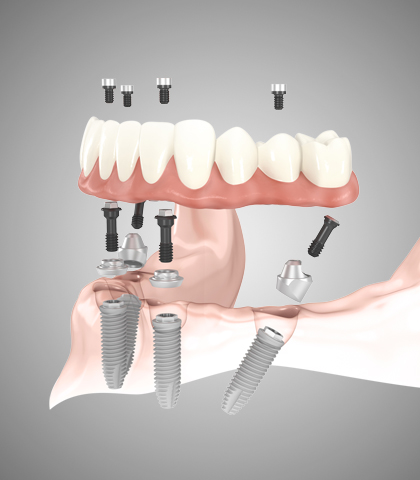 Removable Overdentures On Bar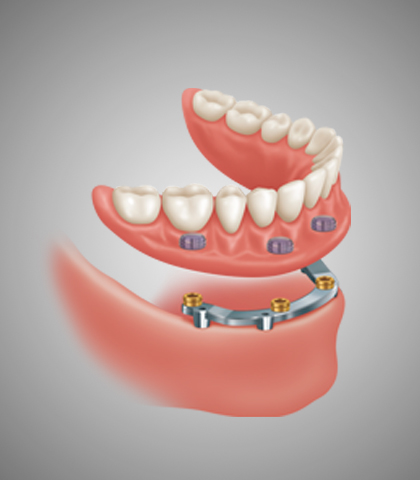 Removable Denture On Implants