Digital dentures, the latest advancement in denture technology...
Digital dentures, the latest advancement in denture technology, have revolutionized the world of denture fabrication, and The Denture Center is proud to be an industry leader in this field.
While many patients remain delighted with the results of traditional or "analog" dentures, digital dentures are essential for consumers who demand the best and most technologically sophisticated level of care.
Digital dentures are the highest quality and most accurate removable prostheses available on the market. The digital designing and milling process removes the possibility of any irregularity or unevenness in your dentures, compared to conventional analog processes.
Moreover, because all the information required to create your dentures is stored electronically, The Denture Center can fabricate an exact duplicate of your dentures if a replacement is ever required. Being able to easily "duplicate" your dentures means there is no need to worry about damaging or losing the original set! At the normal end of your dentures' life, this process also allows us to recreate your existing denture, maintaining the fit and comfort, with new material and teeth.
The process begins with a digital scan of either your mouth or an impression taken of it.
Next, your denturist designs your new dentures using the latest software technology from 3Shape Dental Systems and Ivoclar Vivadent—two of the world's leading and most sophisticated dental companies.
This design becomes a 3D-printed prototype, which you can try on to evaluate the fit, form, and feel of your new dentures.
Once you approve your new smile, the Denture Center team fabricates the dentures in our sophisticated PrograMill PM7 milling machine using state-of-the-art, high-quality materials.
It's that simple!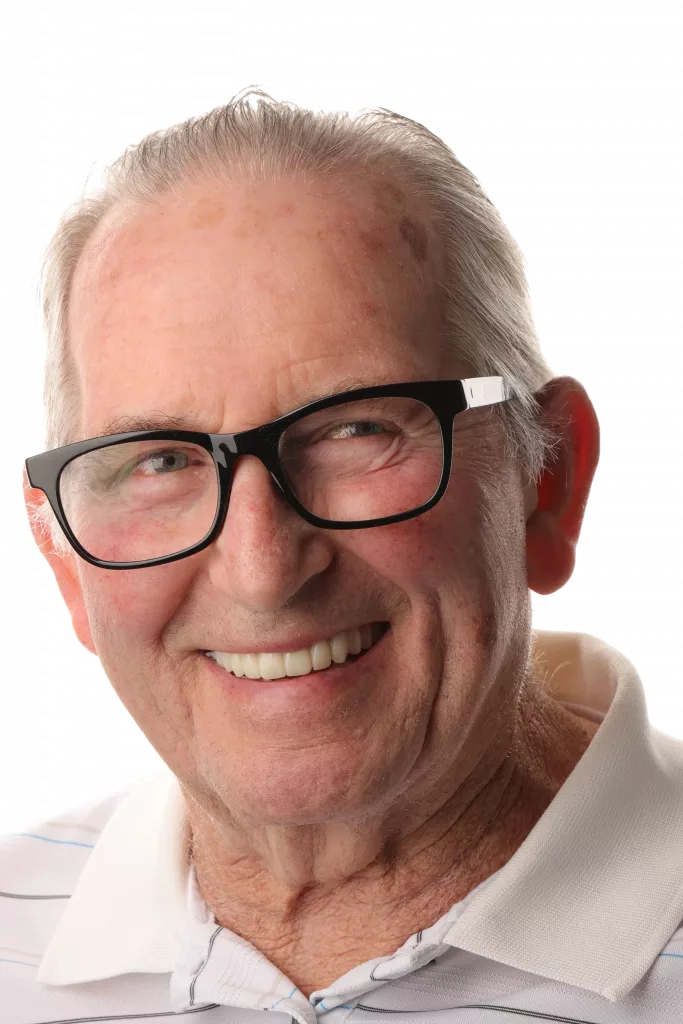 A healthy, vibrant smile functions as a gateway between a person's inner being and the outside world. We use our smiles to express affection, greet new and old friends, and otherwise make connections with people around us.
What's more, eating is a significant part of socializing for most people. Many of our most significant conversations, meetings, and milestone celebrations occur at a dinner table.
Unfortunately, people with significant oral health problems tend to withdraw from their friends and families. They avoid situations in which they will have to eat in front of others in an attempt to preserve their dignity and hide their shame. At The Denture Center, we believe that's no way to live.
Fortunately, securing a new smile often leads to meaningful social and psychological breakthroughs for denture wearers.
Like most consumer products, dentures can be fabricated using several different materials with varying results. If you are in the market for a functional, comfortable new smile, you likely have dozens of attractive options!
If your existing dental prosthetic or oral health situation causes you to experience regular pain, discomfort, and/or embarrassment, virtually any modern denture will improve your quality of life significantly.
The Denture Center works with several of the world's leading dental companies to design, fabricate, and install several types of dentures and dental implant-supported prosthetics, including state-of-the-art solutions and competitive options at entry-level price points.
What dentures are right for you? That depends on several variables, including your budget, personal preferences, and current oral health. Contact The Denture Center today to book a consultation. Your denturist, in consultation with your existing dentist, will sit down with you to evaluate your situation and assess your options, considering the following factors:
Will the acrylic material stand up well to everyday wear and tear?
How many separate layers of acrylic material do the dentures contain?
Will adjustments be required over time to ensure the device continues to fit comfortably? To what degree will the dentures shrink over time?
How affordable are the dentures?
How "convincing" and attractive are the aesthetic results?