Fixed Implants (All on 4-6)
Four or more implants are surgically inserted directly into the jaw bone, then a full arch of fabricated teeth on a supported prosthetics is attached to the implants. The implants not only hold the denture in place, they also simulate the roots of natural teeth. This causes chewing and speech to feel more natural and also helps stimulate the jaw bone, reducing bone loss.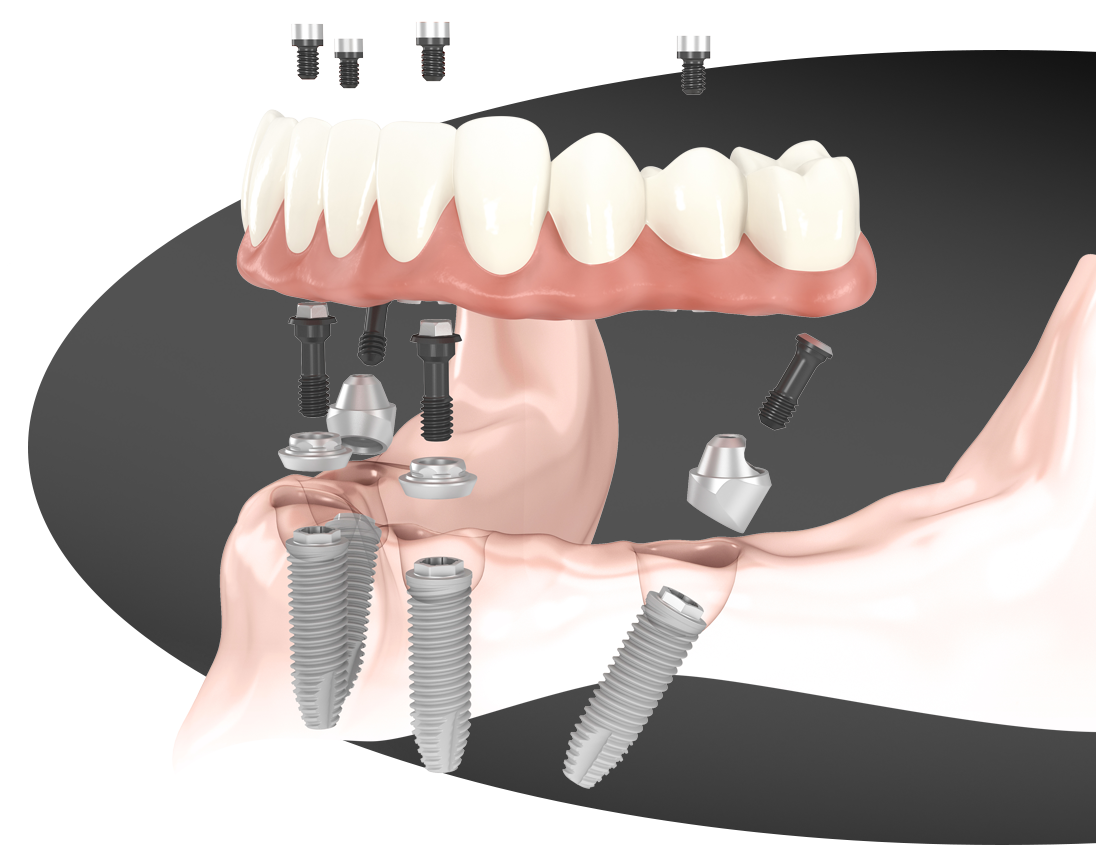 Fixed implant supported prosthetics are a more durable solution with natural-looking replacement teeth, secured on four or more dental implants. This solution stimulates bone maintenance, restores chewing function, and maintains taste sensation.