Cast Partial (Chromium Cobalt Frame)
The Cast Partial Denture is the simplest and most ideal prosthesis for restoring missing teeth. It is durable and rigid.  It is easy to add more teeth to this denture in the future. A chromium cobalt frame holds the fabricated teeth in place while metal clasps fit over the remaining natural teeth to hold the entire denture in place.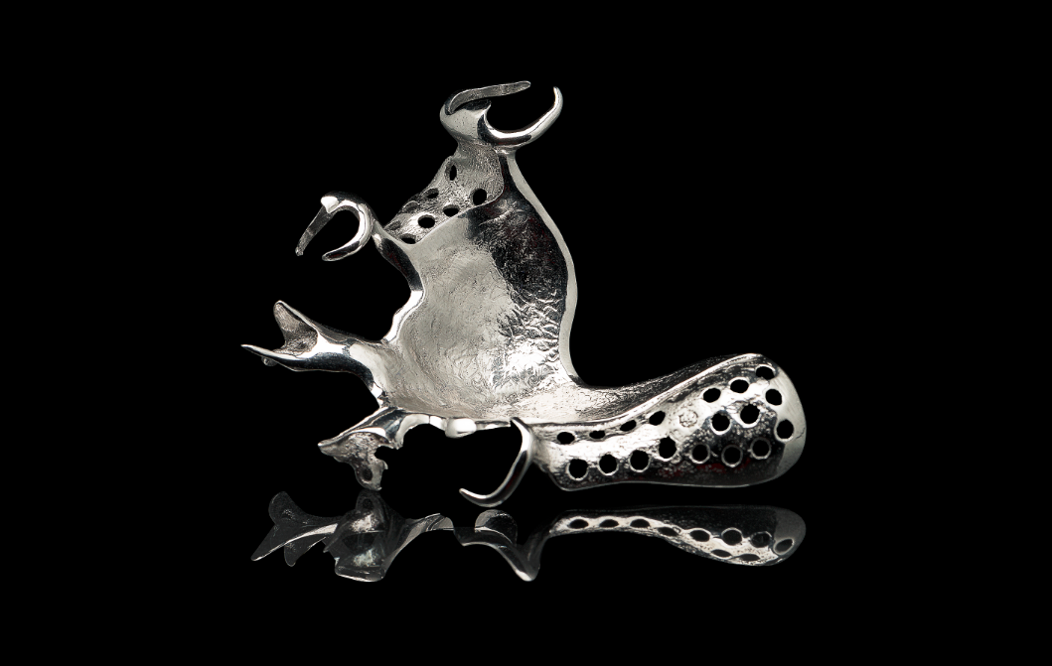 The Cast Partial Denture provides a cost effective and practical method of replacing lost teeth. This is an excellent option as teeth can be added to the denture.  This is the ideal solution for anyone that knows they will have to add more teeth in the near future. Like any denture, the Cast Partial Denture will help with chewing of food, and restoring a full smile.